http://belgianhomebrewersassociation.be/?festoper=gay-video-fran%C3%A7ais&d4a=56 I'm no longer a Burning Man virgin. After seven nights and six days in the Black Rock City (BRC) I feel confident that I got a good feel for the Burning Man experience. While I think that there is no way two people could go to Burning Man and come away with the same experience, thoughts or memories. I think everyone can have a similar sense of wonder and awe. The scope of BRC, the playa and the few afternoons of relentless wind are things I think will stick with most attendees.
mwanza dating I went to Burning Man this year with a pretty good understanding of what it is. I'd been thinking about going since the late 90's when several of my friends attended many years in a row. Each year there just seemed to be something else I was committed to or I didn't have anyone to go with or any number of excuses popped up. In 2015 I had none. I committed early in the summer, found a ticket and made it happen. Along with a friend, Paul Duane, and a place to camp, Cosmic Recess, I headed out. After a drive that totaled about 20 hours (including 8 hours of delays) I found myself on the playa of the Black Rock Desert.
http://thenovello.com/alfondie/elkos/4393 I had an idea, but there are a few things that I hadn't expected. The first was the shear size and scope of Burning Man. The second was the amount of things to do while you are out in the middle of nowhere for a week.
Your Domain Name I live in a city of about 79,000. There are about 70,000 people who attended Burning Man this year. I kept trying to imagine what would happen if the city I lived in simply moved out into the desert in three days in to roughly seven square miles and made a go of it. It was impossible to even consider. Can you envision seven square miles filled with RVs, tents, porta-potties, DJ's, skating rinks, art, etc.?  I thought I could. I was wrong. Burning Man is big. On top of the RV/camp section there are another seven-plus miles of art installations in open playa. I would estimate that I saw about 30% of the Burning Man event and much of that was just a walk or ride-by.
When I arrived at burning Man I truly had no set agenda. As you hit the gate, and they collect your ticket for entry, a gate attendant hands you a book that lists every event on each and every day by time. It's a fairly thick book there are all kinds of things to do. I like to say you can go from having an orgy to listing to a Ted talk and everything in between. I never opened that book until I got home. My intention was to turn off my watch, turn off my phone and simply go with what moves me. I did have an inkling that every night I would want to take out my camera while the light was nice. I quickly found out that I wanted to have a camera with me at almost all times. Burning Man it is very visually stimulating. What follows are a ton of photos representing a relatively loose at it of all of the pictures I took during the week.
Some are portraits of people I'd met there, some are random people I walked up to, some are just the scenes that I saw. Thanks to everyone who was so kind and willing to be photographed. I hope you like what you see.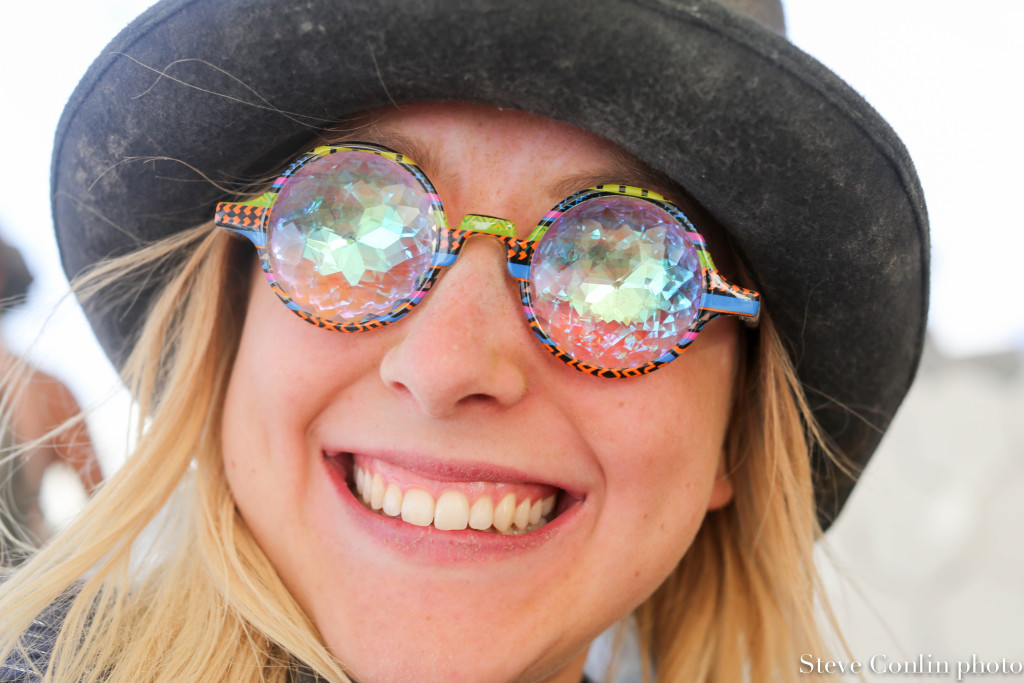 Some of them are not safe for work. You have been warned.
Again, NSFW pics do appear in this collection. If you are not comfortable with the human form in a non-clothed state, please do not go forward and try to avoid your mirror when you get out of the shower.