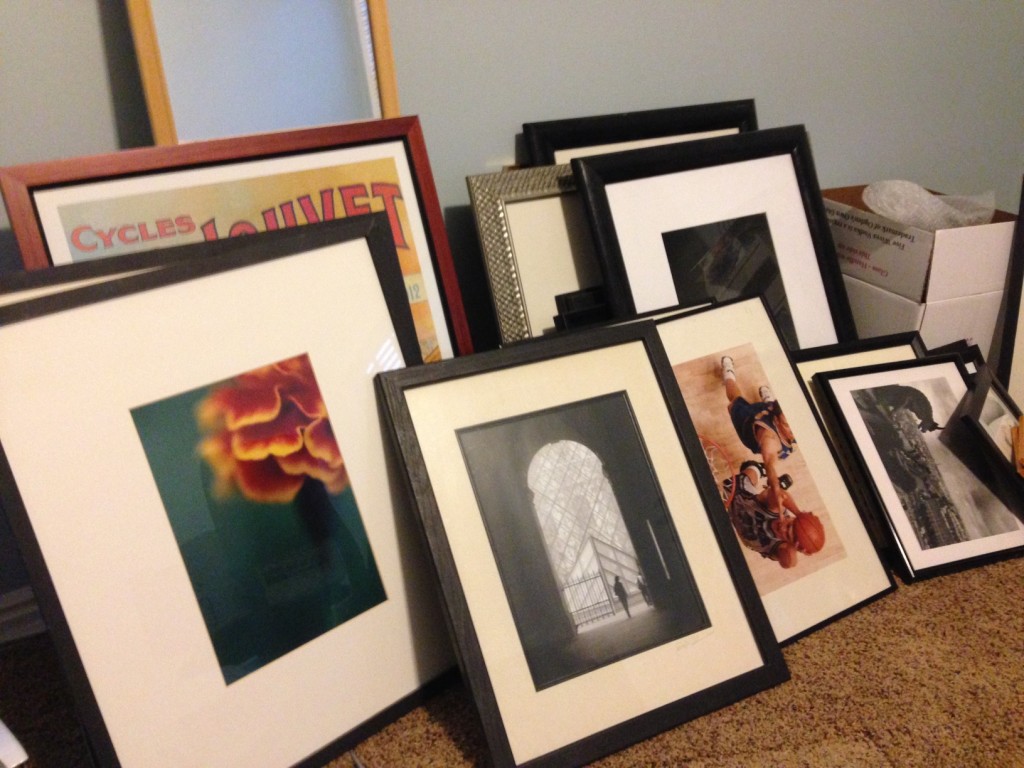 God bless my friends. First of all Brooke Wadman who was kind enough to come help me out with my sale! She ran the inside while I worked the garage.
This set up was great because items of most sentimental value probably resided in the house. Her being detached a bit more from the items than I would have been probably served me well. She did get upset with me for selling a chair too cheaply though! I've known and worked with Brooke for many, many years and over those years she's become like family. Having her there to help out was perfect and so much appreciated.
It was amusing through the day as people who would come out the garage to "check" on me to make sure I was "ok" as stuff was leaving my house. I was. I kept reminding them that I was doing this by choice and that every item that left the property was actually making me increasingly happy. It was uplifting to know they cared, but also reassuring that I'm going the right direction.
It was also work. A long, tiring day. I will try to remember this day each and every time I consider buying something. I don't look forward to repeating the process. I'm thinking once I am in the new pad, I'm going to implement a "new item in, old item out policy." It will be interesting to see if I can do it. It will make me think about the items I own and the value they bring to my life. The goal will to be to only have items of high value. Judging from what I have left from my yard sale, I'll have some low value things left that can be traded up.
Oh yeah, and thanks to Melody Pulisipher who actually brought something to the garage sale! The mid-day margaritas were perfect fuel for the last couple of hours. Enjoy your PIMP glass Melody!
If you are one of the folks who came by and bought something, thanks for being part of my journey.
Now begins a week of donating, dumping and moving!