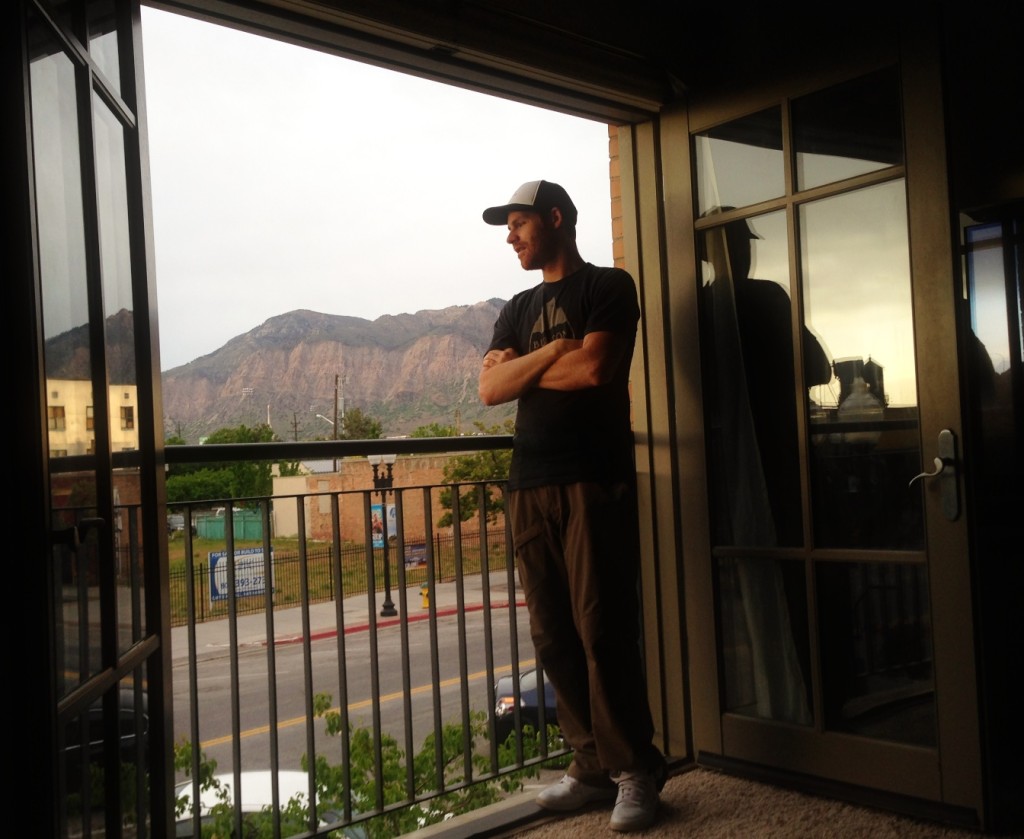 It's official. I have simplified. I have moved.
As the first evening sun began to set, I opened the french doors of the new place and the sounds of Robbie Kapp playing harmonica at the Lighthouse Lounge drifted across 25th street filling my living room with Sunday afternoon blues. It was surprisingly loud, yet welcomed.
I started this blog with a full house and a full garage. (see original post) Now the said house is empty and left behind for a new family to fill up. And the garage, well, 99.9 % of the belongs I had are gone.
Through the process of selling, giving away stuff and throwing things in garbage I've squeezed five bedrooms and a two-car garage into a two-bedroom, no-car garage condo.
Four trips to St. Anne's homeless shelter. Two trips to Deseret Industries charities. Three trips to the waste transfer station. Multiple trips to friend's houses with items. So on and so forth.
Don't get me wrong, I haven't minimized. I have simplified. I still have a lot of stuff, it seems.
I have sore legs from climbing stairs while moving it all in to prove it. Lesson learned: Don't pack the ibuprofen too early in the move. I would estimate I have gotten rid of about 65% of my possessions. Including about 75% of my clothes. I have also learned that 35% of a lot of stuff is still quite a bit of boxes and furniture.
I'm still settling, but I have to admit, the transition feels weird. Not bad, just weird. I feel like I'm on vacation.
I am able to walk to the restaurants I used to have to find a parking space to go to. My office is a quick 15 minute walk away. People yell at me from the sidewalk and I'm able to go down a flight of stairs, cross the street and have a beer with them. It's almost like being in a hotel that has a bar in a lobby. I promise I have had to walk further in Las Vegas to get a beer. Fresh coffee in six doors down. People stream through on their way to bikram yoga above the coffee shop. In the evening people lazily wander down the street, sometime there's a hoot or holler of someone letting loose.
Evening is the best. The sun transitions to neon lights, couples wander the street and, this week, the cool, evening air flows through the doors and windows. Sometimes people crazily pound on the piano that resides on the sidewalk across the street, other times you hear someone thoughtful playing a tune.
Most of the noise are fine. I can close the windows and all but the loudest of them go away at anytime.
It's an interesting change and I'm curious to find out how long it takes for it to feel normal. Perhaps once I get rid of all the boxes and all remaining boxed things are in their places … r gone.
Speaking of things. I am going to do my best to keep simplifying. I'm not sure I'm going to reach the point of being a minimalist, but over the next couple of months I want to try to get rid of at least one thing each day. That should be easy over the next few days as I unpack things. I have yet to decide what today's discarded thing will be, but I have a feeling it will be something, or a lot of things, from the box labeled "bathroom."
This task will probably a little harder once I feel settled. but right now I'm still pissed from carrying it all up the stairs!